"It's time to make the donuts!"
"Headed to my 9 to 5!"
"Gotta hit the Gig!"
"Time to grind!"
All of these are popular sayings which simply mean "it's time to go to work!"
Many people have been working since the minimum legal age in their state. Hard work teaches good ethics, habits, and allows needs to be met from the compensation received.
For all of the hard work that everyone puts forward, they also look forward to the one holiday that honors laborers and workers – LABOR DAY.
Labor Day
Although Labor Day is a cherished holiday with great sales, fun bbq gatherings, the unofficial end of summer, the unofficial start of the NFL season, and the unofficial end of wearing white for the year, it has a very significant meaning.
The first Labor Day holiday was celebrated on Tuesday, September 5, 1882, in New York City. The Central Labor Union had been formed, contesting long, difficult, and often unfair work conditions and wages. Activists fought through strikes and demonstrations. These actions led to the creation of many working guidelines today.
Over 10,000 workers joined together and marched in a street parade organized by the Central Labor Union and the Knights of Labor, as a way to celebrate and push for a national holiday.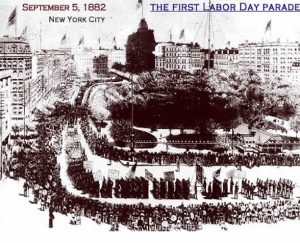 The second Labor Day holiday was celebrated the following year, on September 5, 1883. After many states adopted their own Labor Day celebrations in later years, finally on June 28, 1894, President Grover Cleveland signed a law making the first Monday in September of each year a national holiday.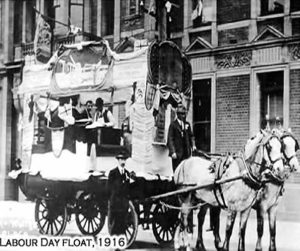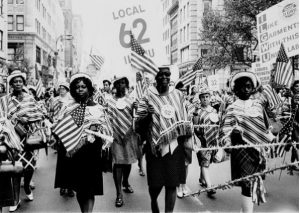 Why do people work?
According to a 2022 Gallop poll survey, 'money/compensation' is not the only reason that people work. Reasons include:
to survive

to support their families

to gain status
for social interactions
to learn skills
to gain a sense of purpose and meaning in their life
On this Labor Day, sleep in late, enjoy a great day with family and friends, and celebrate – remembering the true significance of this special day!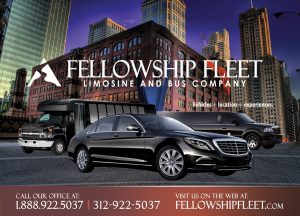 It's not too late to book a reservation with Fellowship Fleet Limousine and Bus Company for any of your Labor Day weekend transportation needs, or for any other event! Book a reservation HERE!