"No one, no one, no one, no one…."
"I keep on fallin' in and out of love with you…"
"This girl is on fire…"
"Some people want it all, but I don't want nothing it all, if it aint you baby…"
"In New York, concrete jungle where dreams are made of, there's nothing you can't do…"
If you didn't sing those words as you were reading them, you've never listened to the radio at ALL! All of these are catchy and popular lyrics sung in songs so well known that very few don't know, at least the hook of the song.
Alicia Keys is again gracing Chicago with her presence while on her Alicia Keys to the Summer tour on Tuesday, July 18, 2023. The tour kicked off on June 28th in Fort Lauderdale, Florida. Thousands are expected to fill United Center for this incredible summer event!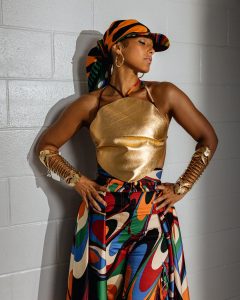 Fun Facts about Alicia Keys

Her (original) name is Alicia Augello (mother's name) Cook (father's name).
Alicia Keys is her stage name. As described in a 2006 MTV article written by Jennifer Vineyard, "…her manager suggested "Keys" after a "crazy dream" he had about needing to unlock a briefcase. "I was like, 'Keys? I play the piano keys, and keys unlock doors. Wow, that's perfect.' It described me, what I loved to do, what I wanted to do," she told the (Jane) magazine.
She has won a whopping 15 Grammy awards. She is in the top 5 female award winners, only behind Beyonce (32), Alison Krauss (27), Aretha Franklin (18), Adele (16), and Ce Ce Winans joins her at number 5 with 15 awards.
She began performing at age four and playing piano at age seven.
She is married to artist Swizz Beats (since 2010) and they have two sons, Egypt and Genesis.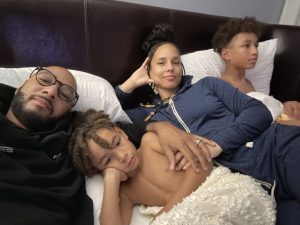 About the tour
Ms. Keys herself is excited about the tour. In a statement, she said it "is going to be completely unforgettable and unmissable!  I describe it as a celebration of freedom and self-liberation!  It's going to be colorful, magical, and will light up your body, soul, and all of your senses!"  Click HERE for more information about the tour.
The opening acts includes Cameroonian-American Afrobeats singer Libianca and Nigerian artist Simi.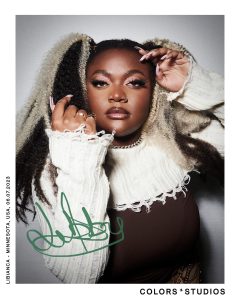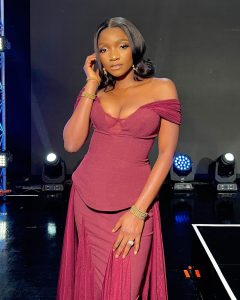 Livin' the Dream
On another note, it was nothing less than absolutely exciting, electrifying, and incredible to have the opportunity to meet and sing background on her song, Fallin', with VJ McCoy and Worship Experience in August, 2022 when she was on tour.  An experience that will never be forgotten!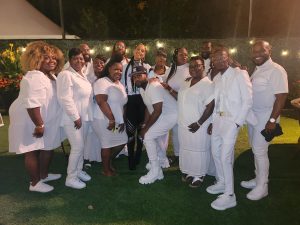 Fellowship Fleet Limousine and Bus Company is ready to provide transportation services to the Keys to the Summer Tour, or for any other transportation needs – weddings, birthday celebrations, or a night on the town.  Click HERE to reserve your transportation!