Fellowship Fleet Limousine and Bus Company had the honor of providing transportation services on November 6-8, transporting an esteemed group of representatives from the Honor Foundation.
In appreciation of the excellent service provided and care rendered by our very own Mr. Toxey Street, the representatives provided him with a very special token – their very own memorial coin! This is very special, and Mr. Street will be able to reflect and remember this special moment and gift for years to come.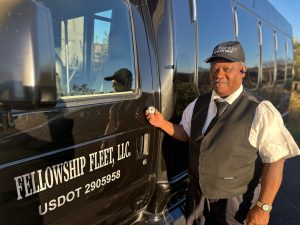 The special coin is inscribed with the words "OUR MISSION IS TO SERVE OTHERS WITH HONOR FOR LIFE"
Mr. Street, who is an Army Veteran, is very deserving of this coin, and each day he treats his passengers in a way that exemplifies his zeal for serving others. We congratulate him for a job well done!
What is the Honor Foundation?

The Honor Foundation (THF) is a career transition program for U.S. Special Operations Forces that effectively translates their elite military service to the private sector and helps create the next generation of corporate and community leaders. We provide a clear process for professional development and a diverse ecosystem of world class support and technology. Every step is dedicated to preparing these outstanding men and women to continue to realize their maximum potential during and after their service career.
The Best of the Best – About the Program
We are in search of Special Operations service members who hold themselves to a high standard of core values, guiding principles, and work ethic. We recruit on a rolling basis those military professionals who are, ideally, 12-15 months out from their separation or retirement. We search out those who are enthusiastic about enriching the transition experience of their Teammates.
There are no formal educational prerequisites, however, the educational experience is approximately 3 months/120 hours of intense executive style education, professional development, one-on-one career coaching, and has a strict attendance policy.
Click HERE to find out how to donate, apply, or volunteer, or to learn more about The Honor Foundation.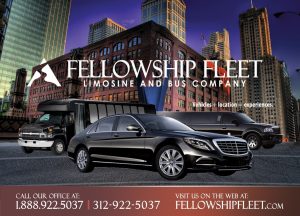 Fellowship Fleet Limousine and Bus Company is a proud supporter of veterans and appreciates the opportunity to work with The Honor Foundation. Click HERE to reserve transportation for your next special event.