Many are looking forward to another fun Chicago weekend ahead, featuring the Windy City Smokeout! Described as "The Nation's best in Country Music, BBQ, and Beer", this year's event promises to be exciting! If you love country music and BBQ, this is for you!
What is the Smokeout?
"We started in 2013, just five barbecue teams and Brett Eldridge headlining in a very small parking lot in River North. We had 12,000 people throughout the course of three days," says Callie Revel, partner at Chicago's Windy City Smokeout and project manager at backing restaurant group Lettuce Entertain You Restaurants. "Now, we've grown to a four-day event, and instead of 12,000 people throughout the course of a weekend, we're doing upwards of 15,000 people each day."
People flock to the designated area around the United Center on Chicago's Madison Avenue, infamous home of the Chicago Bulls and Blackhawks, and spend one to four days enjoying their favorite Country Music artists, food, and drinks.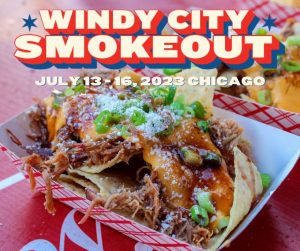 BBQ will be sold by pitmasters from all over the country, including finger-lickin' favorites such as brisket, pulled pork, baked beans, smoked chicken, ribs, sausages, and a host of other down-home favorites!  Click HERE to see a list of vendors and what's on their menus!
Who's performing?
This year's lineup includes some of the very best Country Music entertainers, to include headliners Zach Bryan, Darius Rucker, Luke Bryan, and the Zac Brown Band.  The fest features a diverse group of artists, sure to include favorites from all times, for all ages.  Click HERE to see a complete lineup of who's hitting the Smokeout Stage, to purchase tickets, or for additional information!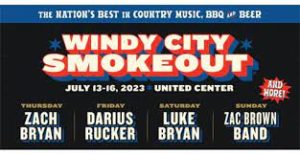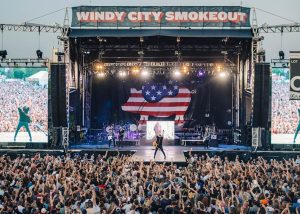 Fellowship Fleet Limousine and Bus Company is ready to provide your transportation to and from the Windy City Smokeout!  Don't worry about parking…we are there for you with excellent service and comfort, helping you enjoy an incredible Windy City weekend! Or, for any other transportation needs, reserve your vehicle TODAY, HERE!