Memorial Day is a federal holiday in the United States when the U.S. military personnel who have died while serving in the armed forces are remembered, mourned, and honored. Memorial Day is always observed on the last Monday in May, and became a national holiday in 1971.
Memorial Day is a somber day, when thanks is given for those that sacrificed their lives.  Many people visit cemeteries and memorials on this day, placing American Flags on the graves of military personnel in national and local cemeteries.  Ceremonies of remembrance are often held as well.  The first national obserervance of Memorial Day occurred on May 30, 1968.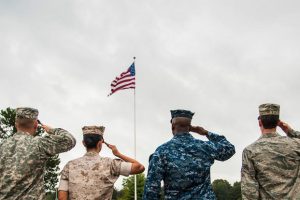 How can I observe Memorial Day?
Attend a Ceremony. Many cities have parades, ceremonies, and memorial services.
Spend precious time with family and friends, remembering the true reason for observance of the day.
Decorate or display American flags in memory of our fallen soldiers.  
Thank a Veteran for their service to our country.
Buy a poppy.  Many VFW (Veterans of Foreign Wars) sell 'Buddy Poppies'.  Show your love and support.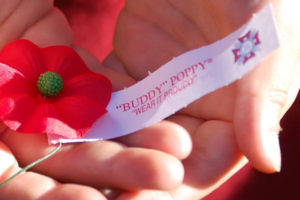 Participate in the National Moment of Remembrance. On this holiday, wherever you are at 3pm local time, pause for one minute in an act of national unity. 
Things to be mindful of…
Some say you should not wish anyone a "Happy Memorial Day".  Although a nice gesture, remember that this day is to honor those that died while serving their country. It may be awkward for someone grieving the loss of a loved one. 
By the same token, others say yes, of course, it is okay to wish a 'Happy Memorial Day', especially if it is coming from a place of grateful joy that our way of life today was provided by the sacrifices of generations before us.
The important thing to remember is that time should be taken on this day to reflect, remember, and give thanks for the men and women who gave it all for us and our country. 
Instead of wishing Veterans and soldiers currently serving a 'Happy Memorial Day', instead say 'thank you for your service'.
Don't disregard the importance of the day.
Don't let politics prevent you from rendering respect.
Chicago Happenings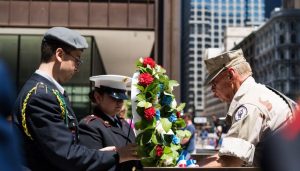 On Monday, May 29, 2023, a wreath will be laid at the eternal flame in Daley Plaza at 11:00am, in remembrance of those who died while serving in the armed forces. 
At noon, Chicago's annual Memorial Day parade will then march down State Street (from Lake to Van Buren streets).  Crowds line the street waving flags and paying their respects.  This Chicago tradition dates all the way back to 1870.
Navy Pier will display its first fireworks display of the summer season on Saturday, May 27th, at 10:00pm.
Live On the Lake, a FREE summer concert series at Navy Pier's Beer Garden runs from May 27 to September 4. This summer's first concert begins at 2pm.  
Chicago's beaches open Friday, May 26th, and are open through Labor Day.
Many restaurants and retail stores have special sales that run around the time of Memorial Day weekend. Take the opportunity to enjoy some savings.
Many other suburbs observe Memorial Day in their own way. Look online for suggestions!
Fellowship Fleet Limousine and Bus Company can provide ground transportation for your individual and group travel needs this Memorial Day weekend and at any other time.  Don't worry about parking and the other hassles that come with driving…let us handle that for you.  Book your reservation HERE!