"Vroom….VROOM!" So many children have pushed around toy cars, hot rods, and racecars, mimicking the heavy sound of a racecar's roaring engine. If you had a 'Hot Wheels' set and track, you REALLY had hours of entertainment racing the cars!
Drag racing has been around since the 1940's, with some early races performed at closed aircraft bases, where landing strips made them an ideal place. In 1951, Wally Parks formed the National Hot Rod Association (NHRA).
Are you a drag racing lover? Do you enjoy the adrenaline-pumping, screaming, and excitement of watching in amazement at how fast those cars can go, while you root for your favorite car and/or driver?
Well, NHRA drag racing is back at Route 66 Raceway (W Schweitzer Rd, Elwood, IL) for the first time since 2019! The excitement is extreme for drag racing enthusiasts!
Drag racing classes and vehicles
Pro Stock
Pro Stock Motorcycle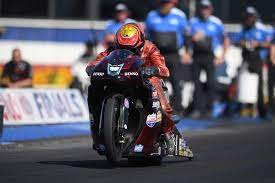 – Pro stock is a drag racing class that features 'factory hot rods'. Pro stock cars and motorcycles are 'all motor' – they do not use any form of forced induction such as turbo- or super-charging, or other enhancements.
Pro mod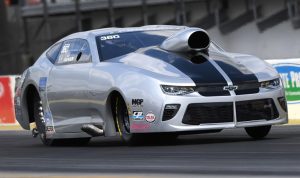 –Pro mod is a drag racing class where the cars have, well, a modified body. They either have a forward-facing hood scoop, or the hood may be cut to allow a supercharger to be fitted through.
Funny car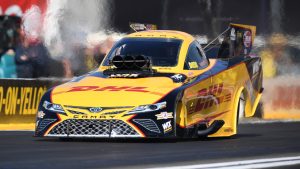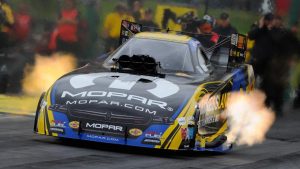 – Funny Car is a drag racing class where the cars have tilt-up bodies, and typically reflect the showroom models of the newly available cars in the time period that the car was built. They also have the engine placed in front of the driver, as opposed to dragsters,
Top fuel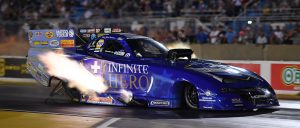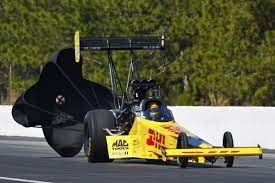 -Top fuel is a drag racing class that houses the quickest accelerating racing cars in the world. The fastest competitors reach speeds of 335 miles per hour! Top fuel dragsters accelerate from a standstill to 100 mph in as little as 0.8 seconds!
About Route 66
Route 66 Raceway is located in Joliet, IL, and is owned and operated by NASCAR. The 250-acre facility was built in 1998, has 30,000 seats. To find out more about the upcoming drag racing events, or for tickets, click HERE!
Fellowship Fleet Limousine and Bus Company can take you to the Route 66 Raceway to for an exciting day at the races! We are also here for any of your other individual or group travel needs. Book your transportation HERE!