Cinco de Mayo – the 5th of May – is a day that commemorates the May 5, 1862 victory by the Mexican army over France at the Battle of Puebla, during the Franco-Mexican War. 
Believe it or not, Cinco de Mayo is a relatively minor holiday in Mexico, but in the United States, the day has evolved into a celebration and commemoration of Mexican culture and heritage, especially in areas with large Mexican-American populations and communities.
Celebrating Cinco de Mayo
For those of Mexican descent, and those not – Cinco de Mayo is a day that many look forward to.  Parties, parades, music, dancing, drinking, and eating popular Mexican dishes make for a fun-filled time!  Here are some ways to enjoy this day:
Share the real story and history

– Learn and share it with family, friends, and those celebrating with you.

Support Mexican businesses

– well, technically, Taco Bell isn't a Mexican business…skip them and instead, order from a local, authentic Mexican restaurant! Mexican potteries and stores are also great to patronize.

Support Mexican Arts and Museums

– Visit a place that is honoring Mexican history, culture, and artists

Eat! Visit and support local restaurants. Check on-line for restaurants that may have specials and discounts on this special day.
Popular Mexican dishes and drinks
Not only are there freshly fried tortilla chips, pico de gallo, guacamole, and arroz con pollo, but here are some other favorites:
tacos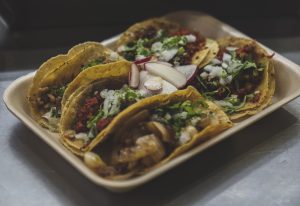 – I mean, who doesn't love tacos? Tacos are small, hand-sized corn or flour tortillas, typically topped with fillings such as steak, chicken, pork, or fish, with onions, cilantro, cheese, lettuce, and sour cream.    
enchiladas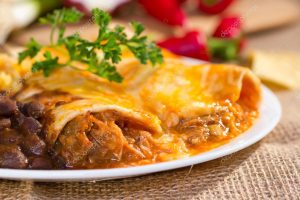 – corn or flour tortillas rolled around a filling and covered with a savory sauce and cheese. 
elotes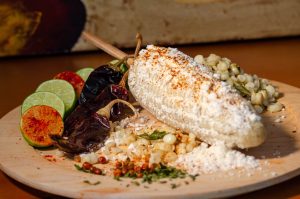 – a classic Mexican street food of grilled and charred corn on the cob that is slathered in butter, a creamy sauce such as mayo and crema, Cotija cheese, with spicy chili or cayenne seasoning 
burritos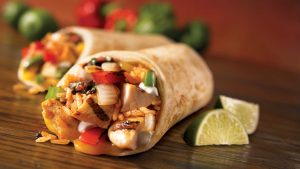 – a warmed, large, flour tortilla wrapped around various ingredients such as beans, rice, cheese, steak, chicken, or pork. The tortilla is folded into a cylindrical shape, completely hiding its contents. 
churros     
– fried dough, hollowed in the middle and fried in hot oil, often rolled in cinnamon and sugar.  A piping bag is used to insert a center of chocolate, caramel, or fruit filling.
flan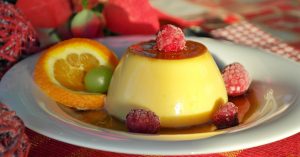 -a custard dessert with a layer of clear caramel sauce.
 margaritas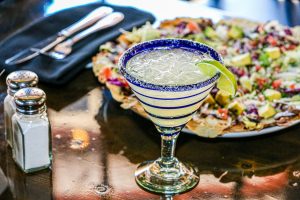 – cocktail made with tequila, triple sec, and lime juice that is often served with salt on the rim of the glass. Strawberry and other fruit flavors are also very popular.  Margaritas can be shaken with ice, or served frozen.
sangria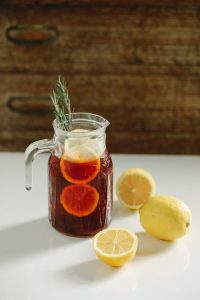 – a punch that traditionally consists of red wine and chopped fruit, often with other fruit juices or liquors. 
Chicago Happenings
Fellowship Fleet Limousine and Bus Company can help you safely celebrate your Cinco de Mayo activities, as well as any of your other transportation needs. Going with friends?  Let us take you there. A night on the town. Wedding transportation. Prom. Airport transfers.  Contact us at 888-922-5037, or book your transportation HERE