The Chicago Blues Fest returns to Jay Pritzker Pavilion in Millennium Park!

Chicago has quite a history singing the 'down home blues', with its own world-known artists, such as Muddy Waters, Buddy Guy, Howlin' Wolf, Junior Wells, and Little Walter, to name a few. 
Ray Charles, Ma Rainey (the 'Queen of the Blues'), Etta James, B.B. King ('the King of the Blues'), Muddy Waters, Bessie Smith (the 'Empress of the Blues') and Bobby 'Blue' Bland are also other revered artists that come to mind when one thinks of the blues. 
What is blues music?
Blues music originated in the deep South around 1860.  Blues music touches the very soul of music lovers, a fusion of spirituals, field work songs, hollers, shouts and chants. With its call and response pattern, specific chord progressions and walking bass notes, blues songs are easy to distinguish when heard.
Early blues lyrics were typically those where African-American singers voiced their personal woes in a musical form, often referring to a lost love, the cruelty of slavery, oppression, war, and hard times.  Other lyrics were humorous and sometimes sexual.
Blues lyrics have taken on many different forms over the years.  Here are some examples of Blues lyrics:
"I Asked For Water (She Gave Me Gasoline)" by  Howlin' Wolf.
"Oh, I asked her for water, oh, she brought me gasoline
Oh, I asked her for water, oh, she brought me gasoline
That's the troublingest woman
That I ever seen"
"Key Don't Fit" by Buddy Guy
"My key don't fit your lock
When I try to put it in your door
I said, my key won't fit your lock
When I try to walk it in your door
I got this funny, funny feeling
You don't want me around no more"
And of course, one of the most recognizable Blues songs is by the King of the Blues – B.B. King:
 "The thrill is goneThe thrill is gone awayThe thrill is gone, babyThe thrill is gone awayYou know you done me wrong, babyAnd you'll be sorry someday"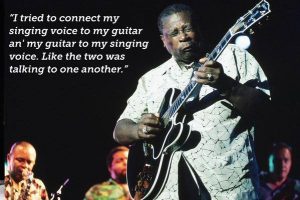 Chicago and Blues Music
Chicago has its own style of blues that has been labeled Chicago blues.  A distinct sound and style, it is an electric style of urban blues that evolved in the 1940s from the classic Mississippi blues style, following the Great Migration of African Americans from the South, fleeing from poverty and oppression to the industrial Northern cities. Chicago was the promised land for better-paying jobs and equal opportunities.
Chicago blues is based on the guitar and amplified harmonica, with a rhythm system of drums, bass, and piano. 
Live in Cook County Jail is a 1971 live album by American blues musician B.B. King, recorded on September 10, 1970, in Cook County Jail in Chicago.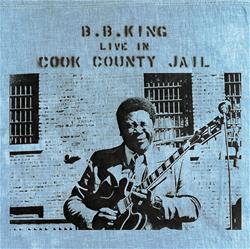 And who can forget the infamous 1980 movie, The Blues Brothers, about paroled convict Jake and his brother Elwood, who were "on a mission from God" to save the orphanage in which they were raised from foreclosure. CLASSIC. The movie is filled with scenes filmed in Chicago, at the famed Maxwell Street, and other suburban locations.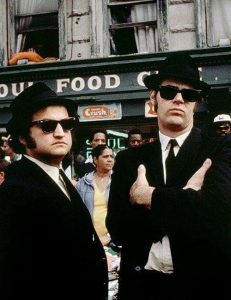 For more information on the Blues Fest and to see this year's lineup, click HERE 
Avoid parking woes and ease on into the Chicago Blues Fest by booking your transportation with Fellowship Fleet Limousine and Bus Company today. Click HERE to reserve your vehicle for your summer events and travels!