Gyros. Baklava. Spinach Pie. Loukoumades.
These are just a few Greek food favorites, and this weekend, these delights and many more will be enjoyed at The Taste of Greektown, one of Chicago's favorite fests!
The celebration returns for its 33rd year and is the city's largest celebration of Greek cuisine and culture. It is held along Halsted Street from Adams to Van Buren.
The local Greek restaurants that populate Greektown's neighborhood will be featured, along with live music and entertainment, Greek dancing, unique shopping and retail, family friendly activities and more. Click HERE for more information about the fest!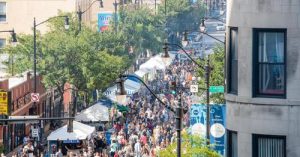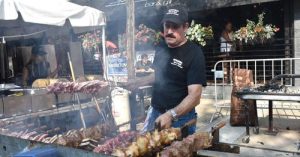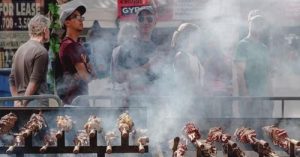 Greek Heritage in Chicago
Greek ship captains arrived in Chicago from New Orleans in the 1840s, with dreams of prosperity.  Many started out as food peddlers and naturally progressed and became restaurant owners. 
Before World War II, Chicago had the largest Greek settlement in the U.S. This is how Chicago's Greektown earned its iconic status in the diverse, multicultural city. The population was concentrated around the Harrison, Blue Island and Halsted area.  During the 1960s, Greektown was displaced by the building of the Eisenhower Expressway and University of Illinois at Chicago, which forced a move a few blocks north to its current location. 
The community comes out in full ethnic pride during the annual Greek Independence Day parade, the Taste of Greece and the days surrounding Greek Easter. 
Just a Taste…
In 1968, gyros and saganaki (flaming cheese) were introduced in this country by Chicago's Greektown. From 1970 to 1990, most of the current restaurants and businesses opened, and the Taste of Greece summer festival became a tradition. 
Some Greek goodies:
Gyro – meat cooked on a vertical rotisserie, then sliced and served wrapped or stuffed in pita bread, along with other ingredients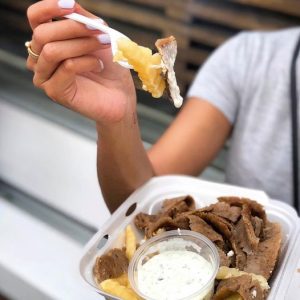 Spanakopita (Greek Spinach Pie) – A savory spinach pie layered in flaky crust and cheese, typically Feta.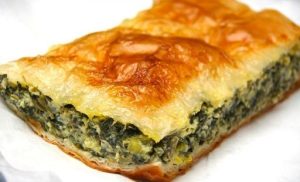 Baklava – a layered pastry dessert made of filo pastry, filled with chopped nuts, and sweetened with syrup or honey.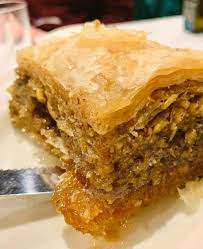 Loukoumades – Greek donuts fried until golden & crispy, drizzled with a sweet honey syrup.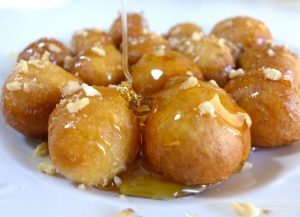 Fellowship Fleet Limousine and Bus Company can provide transportation to and from the Taste of Greektown for you and your family, or for whatever upcoming events are ahead. Reserve your reservation TODAY, HERE!