It's hard to believe that the first quarter of 2023 has passed, which leads right into THAT season. No, not just Spring…but PROM SEASON!
What an exciting time for Senior high schoolers. Who will ask me to be their prom date? Who do I WANT to have as a prom date? Heck, do I even WANT a prom date? What will I wear? What color do I like best? And another huge question looms – HOW WILL I GET TO PROM?

What is Prom?
The first proms were held in the early 1800s, and were known as the Promenade. The main purpose of the event was for young men to show their newly-found manners and social standing.
In the early days, college seniors gathered in the gym for tea and beverages, clad in their 'Sunday best', mostly for socializing and dancing under the watchful eye of chaperones. In the 1950s, as Americans gained more money and leisure time, proms became more extravagant and elaborate. Junior and Senior proms shifted from the high school gym to hotel ballrooms and country clubs.
Friendly competition intensified as teens focused on having the best dress/tuxedo, best transportation, and the best-looking date. Prom Kings and Queens were crowned. Prom is just an event that most look forward to from their very early years of high school.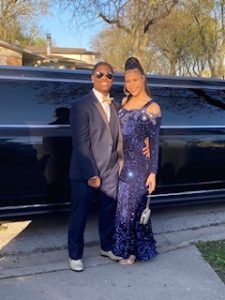 Some classic movies featuring classic prom scenes:
– Carrie (1976, 2013) – Prom Night (1980)
– Teen Wolf (1985) – Back to the Future (1985)
– Napoleon Dynamite (2004) –Twilight (2008)
In today's times, the pomp and circumstance and excitement surrounding the big day still exists! Friends and couples like to travel together, spend time together during, and often after the prom to 'keep the party going'! Those that decide to go 'stag' are just as welcome, as a school's family comes together to party, celebrate, and look forward to the next chapters of their lives, with graduation rapidly approaching in a few weeks after this epic day.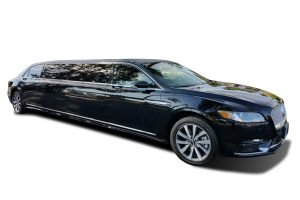 Book your prom transportation with Fellowship Fleet Limousine and Bus Company!
For over 20 years, Fellowship Fleet Limousine and Bus Company has been there for many prom couples to help create the perfect prom experience and memories.

Whether in a sedan, luxury sedan, SUV, or stretch limousine, all of our vehicles are immaculate, comfortable, and perfect for the perfect prom night! Treat the couple to a night of luxury!

Fellowship Fleet Limousine and Bus Company's professional, experienced, and courteous driver will provide door-to-door service, safely transporting your teens for this special night with no worry of navigating or searching for parking.
Book your sedan, SUV, or limousine TODAY by clicking HERE!