The Bud Billiken Parade and Picnic (also known as The Bud Billiken Day Parade) is an annual parade in Chicago, Illinois, and is the oldest and largest African-American parade in the United States. Since 1929, it has always been held on the second Saturday in August.
Filled with family and community fun, the parade kicks off at 10 a.m. at 35th Street and King Drive. It will travel south down King Drive, ending with a party and picnic in Washington Park. 
About the Founder
Robert Sengstacke Abbott was an American lawyer, newspaper publisher, and editor who founded The Chicago Defender in 1905.  Deemed 'the world's greatest weekly' publication, especially for African Americans at that time, and is still in on-line publication to this day. 
The focus of the parade is on the betterment of Chicago youth. The parade features celebrities, politicians, businessmen, civic organizations and youth. It occurs in the Bronzeville neighborhood on Chicago's south side and concludes in Washington Park. National and international celebrities have attended and some have served as the parade's Grand Marshal.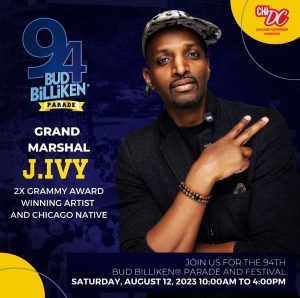 Grammy-winning Chicago poet J. Ivy will serve as this year's parade's Grand Marshal
Who is Bud Billiken?
Bud Billiken is a fictional character created in 1923 by Abbott, who had been considering adding a youth section with cartoons and other youth-geared fun to the Chicago Defender newspaper. While dining at a Chinese restaurant he noticed a Billiken (charm doll). Bud was short for 'Buddy'.
During the Great Depression, Abbott featured the Bud Billiken character in his newspaper as a symbol of pride, happiness and hope for black residents.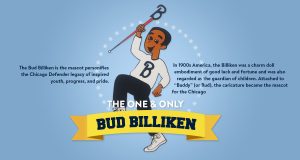 The parade is one that brings Chicago out to celebrate and marks the nearing of summer's end and a reminder that Chicago schools' start for the Fall is right around the corner.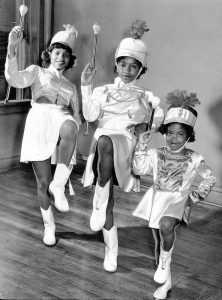 Beverly Glenn, 12, Elizabeth Barnes, 11, and Rita Black, were baton twirlers in the Bud Billiken Parade of 1951. Photo by the Chicago Tribune.
South Side beauties ride in the Bud Billiken Parade on Aug. 7, 1948. (Chicago Tribune historical photo)
Fellowship Fleet Limousine and Bus Company can transport you and your family to and from the parade, or for any other event.  Book your transportation HERE!