To be a fan of the Chicago Bulls is very special. To show your love for the hometown team is even more special. To be able to be part of a Bulls love and fun-filled fest is the ULTIMATE experience!  The Chicago Bulls present "Bulls Fest" – back for its second year – and fans are very excited about it!
The Bulls Fest is a two-day extravaganza (Saturday, August 19th, and Sunday, August 20th), held just outside the United Center, and is a celebration of basketball, culture, and the Chicago Bulls.
The FREE festival is the largest interactive basketball experience in Chicago this summer – and will celebrate all things basketball and Bulls.
About the Fest
The inspiration for Bulls Fest, said Dan Moriarty (Vice President of Bulls marketing), stemmed from the overwhelming demand from fans to resurrect the three-decades-old "Shoot the Bull" 3-on-3 summer tournament formerly held in Grant Park. Bulls Fest was created to marry basketball with a typical Chicago street festival.
There will be basketball camps and clinics, a mock combine, a 3-point competition, a dunk contest, 3-on-3 tournaments, an art gallery, current and former Bulls players on hand, photo opportunities, food trucks, discount Bulls merchandise and more.  And of course, no Bulls fest is complete without the team's beloved mascot, Benny the Bull, along with the loveable Luvabulls!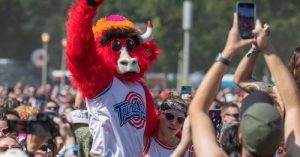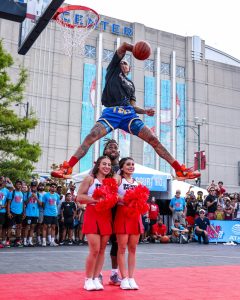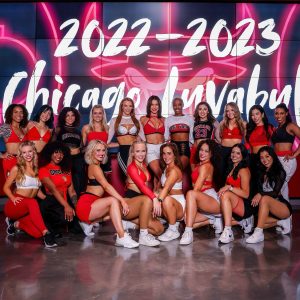 "At Bulls Fest, there really is something for everyone," said Moriarty."You don't need to be playing basketball to come out and enjoy it."
Tournaments and Clinics
Inclusivity will be a theme throughout the weekend. There will be an all-girls clinic as well as a diverse-abilities clinic. More than 400 teams registered for the 3-on-3 tournament, ranging from ages 8 to 65. 
The large-scale 3v3 tournament has brackets ranging from Elite adults all the way down to 8 years old and up with male, female and co-ed brackets.
Youth clinics will also be available for younger basketball players of all skill levels.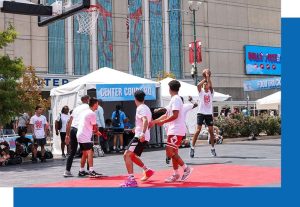 Bulls Legends such as Randy Brown, Eddy Curry, Will Perdue, Nate Robinson, and Horace Grant will be present with photo opportunities, providing tips, refereeing a 3v3 game, presenting championship rings to bracket champs, and coaching kids' clinics.
Current stars such as Torrey Craig, Jevon Carter, Julian Phillips, Adama Sanogo and more will be in attendance!  
See HERE for complete information on the Bulls Fest.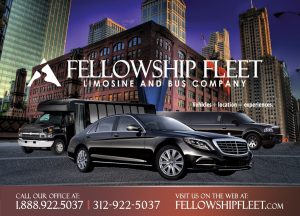 Need transportation to the Bulls Fest, or are there other upcoming transportation needs?  Book a reservation with Fellowship Fleet Limousine and Bus Company today!