Resilient. Strong. Beautiful. Funny. Fashionable. Sexy. Pillars. Superwomen.
These are but a few words to describe black women. For almost 30 years, the Black Women's Expo event has showcased the talents, creativity, and uniqueness of black women in this highly anticipated annual McCormick Place event. This year's celebration is being met with as much excitement as in years past. It kicks off today and will run until Sunday.
About BWe NEXT
In 1993, the show entitled "An Expo for Today's Black Woman" was primarily focused on providing an annual event that allowed small businesses and major corporations to showcase their products and services before African American consumers in the Chicagoland area.
In a 2019 ABC-TV interview, Merry Green, creator and founder of The Black Women's Expo stated, "When I created this expo in 1994, there was a need within the Black community to have an event where we could openly discuss the ever-changing needs and desires necessary to help our community prosper."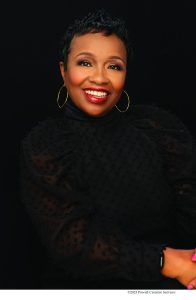 Today, the Black Women's Expo, also known as BWe NEXT, has evolved into the largest and longest-running lifestyle exposition for Black women in the country!
BWe NEXT 2023
This family-fun-filled event is for all.  Attendees will be able to enjoy so much throughout this weekend, to include:
beauty makeovers
empowerment sessions and workshops
fashion shows
health screenings
BWe Youth Summit (which targets teens 13-19)
dining on delicious delights
shop from a variety of small business vendors 
The Men's Den – skin and hair care products, pampering, and clothing for men
Kidz Korner
Performance by the 40+ Double Dutch Club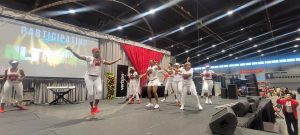 Entertainment from local and national artists will grace the stage and perform for eager watchers. Artist favorites include:
female rapper Shawnna (daughter of blues singer Buddy Guy) on Friday, August 4th;
tongue-tying rapper Twista and 13-time Grammy nominated smooth R&B singer, Musiq Soulchild on Saturday, August 5th;
Grammy Award-nominee, Gospel singers Kurt Carr and the Kurt Carr Singers on Sunday, August 6th.
The Black Women's Expo provides the gateway to experience arts, culture, health, education, history and advocacy through an impressive line-up of seminars, guest speakers, live demonstrations, main stage entertainment and spin-off events. For tickets and more information, click HERE.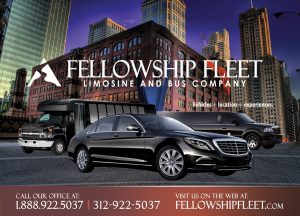 Fellowship Fleet Limousine and Bus Company can help make your Black Women's Expo experience an unforgettable one.  Book your reservation today for transportation, and eliminate parking and traffic worries for you, your family, and friends. Click HERE for your reservation!