Since 2002, bikers of all ages and speeds have taken over Chicago's beautiful Lake Shore Drive on a 30-mile (or less) fund-raising journey. Lake Shore Drive is closed off to all motor vehicles, and left open only for bikers from 5 am until about 10:30 am. On this Sunday, bikers will do the same!
Bike the Drive
Bike the Drive was launched in 2002 by the Chicagoland Bicycle Federation, now known as the Active Transportation Alliance. The purpose of the event is to raise funds for programs to:
expand the Chicago area's bicycle transportation network
promote bicycling as a mode of transportation
improve bicycling conditions and traffic safety
provide bicyclists with a variety of resources and support.
The event was historically held every year on the Sunday of Memorial Day weekend. In 2020, as with most events, the ride was cancelled due to the pandemic. It resumed in 2021 in early September, and is now held on the Sunday of Labor Day weekend each year.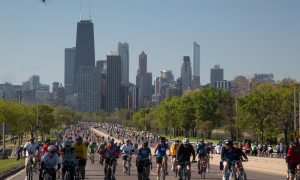 Participation
The event had over 16,500 participants from all over the world in 2022!
All 30 miles of the ride can be completed, or any length can be completed. It is an exercise-filled, family-fun event that many of all ages look forward to!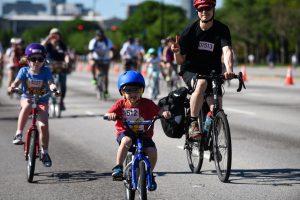 Bikers that complete the full 30-mile trek receive a medal.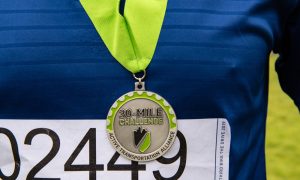 Volunteers are always needed to help in many different capacities.
After the ride, bikers are invited to join in the post-ride festival, which runs from 8 am to 12:30 pm in Butler Field (at the north end of Grant Park). After a great day a of biking, participants can enjoy live music, beer, and fun activities for the kids!
Click HERE for information, including registration and other opportunities.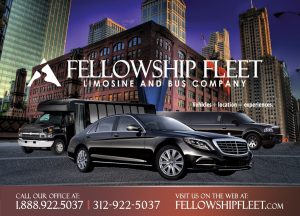 Fellowship Fleet is ready to transport you, family, and friends to the Bike The Drive event, or to any other event. Book your transportation HERE!