CALLING ALL DOG LOVERS! Over 100,000 dog lovers and 'dog snobs' are expected to enjoy pretty pooches, handsome hounds, canine competitions, and much more this weekend! The Great American Dog Show will be held at Chicago's McCormick place Friday through Sunday, August 25th-27th.
Dog owners have been showing off their highly-trained and disciplined canine's keen ability to impress others since the late 1800's at dog shows.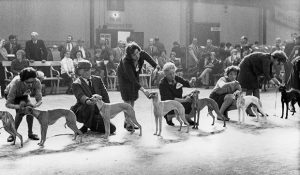 Vintage dog show photo
Who's a winner?
There is so much that is considered and judged when determining the top winners!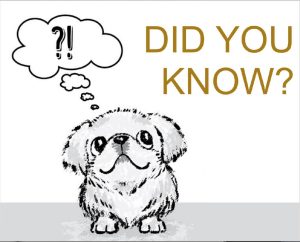 Balance: overall appropriate proportions in size
Weight
Size
Eyes: color, size, shape
Ears: shape, length, position
Head: shape
Muzzle: shape, length
Whiskers: thickness
Teeth: kind of bite (e.g. level or scissors bites)
Tail: how it arches and sets (e.g. how high or low)
Shoulders: bone, muscle
Legs: muscles, stance, proportionality
Coat: texture, length
Color: accepted breed colors
Chicago's Canine Show History
The first dog show in America was held in 1883, right in Chicago.  The Chicago Kennel Club was founded in 1900.  In 1938,  its ownership changed and was renamed "The International Kennel Club of Chicago".  For decades, it held its annual show – one of the largest and most popular in the United States.  It held its last show in 2017. After re-organizing, the prestigious show returns!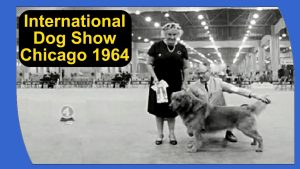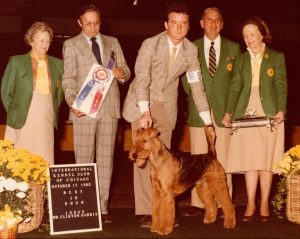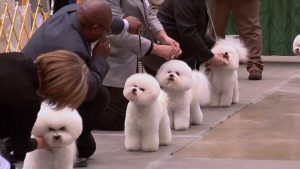 This year's show provides family fun for all.  Besides competitions to determine the Best in Show, other activities include:
Meet (pet and play with) the breeds 
Watch tricks and demonstrations
Kids' Zone
Vendors
…and for the feline fans, there is The Great American Cat Show!
Click HERE for full information on the exciting weekend activities!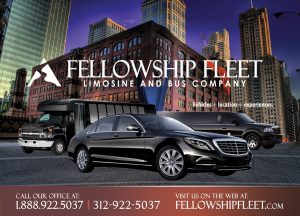 Fellowship Fleet Limousine and Bus Company is ready to provide transportation to this weekend's festivities at McCormick Place, and for any other travel needs.  Click HERE to make your reservations for door-to-door and best-in-class transportation for you, your family, and friends!
---