Army. /
National Guard.
Navy.
Air Force.
Marines.
Coast Guard.
Space Force.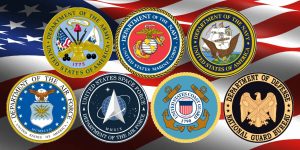 These organizations comprise the Armed Forces of the United States of America, and they are deservingly honored each year on National Veterans Day. The federal holiday is observed on November 11th each year.
As stated by President Biden: "On Veterans Day we honor the generations of women and men who have served and sacrificed — not for a person, a place, or a President — but for an idea unlike any other: The idea of the United States of America."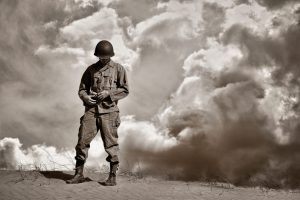 About This Special Day
On November 11, 1919 President Woodrow Wilson issued a message to all, in observance of the first Armistice Day. This day was in honor of the one-year anniversary of the United States and Germany signing an armistice — a formal agreement between two opposing sides in a war to stop fighting for a period of time; a truce — which ended World War I, in the 11th hour, of the 11th day, of the 11th month. At the urging of major U.S. veteran organizations, Armistice Day was renamed Veterans Day in 1954 by President Dwight D. Eisenhower.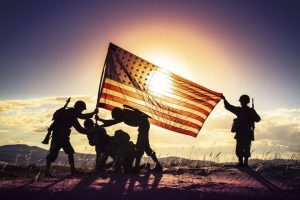 Celebrations and Acknowledgements
Veterans Day is celebrated all across the U.S. with Veterans Day parades or other celebrations honoring service members.
The Veterans Day National Ceremony is held each year on Nov. 11th at Arlington National Cemetery in Arlington, Virginia. During the ceremony, which commences at 11a.m., a wreath is laid at the Tomb of the Unknown Soldier before a parade of colors by veterans' organizations and remarks from dignitaries follows inside the Memorial Amphitheater.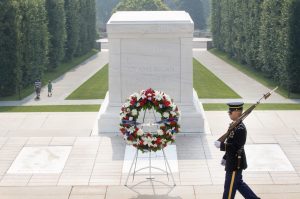 Tomb of the Unknown Soldier, Arlington National Cemetery
Veterans Day is a time to celebrate all who have served our country. You can greet a veteran by wishing them "Happy Veterans Day" or by saying "Thank you for your service." Other ways to acknowledge the sacrifice and dedication of veterans include:
Attending a Veterans Day event in your area.

Displaying an American flag on your property.

Donating to or volunteering with veterans' organizations, charities and facilities.

Treat a special veteran or active-duty military person to a special event.
Specials for the Specials!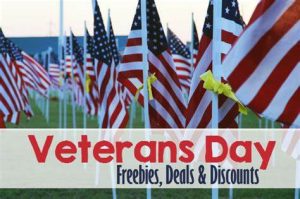 Many veterans look forward to this special day of honor where they are treated with free meals, discounts, and just special honor and gratitude. THIS WEBSITE has a great listing of restaurants that enjoy helping to make this day with special meals and free food. Just a few of the popular specials include:
Applebees
-a complimentary full-size entree from an exclusive menu
Buffalo Wild Wings
-a free order of 10 boneless wings and fries
Chili's
-All veterans and active military members can get a free meal.
Cracker Barrel
-among other deals throughout November, a complimentary slice of Double Chocolate Fudge Coca-Cola Cake.
Denny's
-a free "Build Your Own Grand Slam" breakfast
Dunkin'
-a free doughnut
Red Robin
-a complimentary Red's Big Tavern Burger and Bottomless Steak Fries
Starbucks
– a free 12-ounce hot or cold brewed coffee
7-Eleven
– a free "Quarter-Pound Big Bite" 100% all-beef hot dog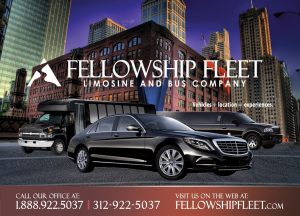 Treat that special Active-Duty person or Veteran to a special outing, and let Fellowship Fleet Limousine and Bus Company provide your transportation. Book a reservation HERE!