After getting through the Sweet Sixteen and Elite Eight rounds, we're down to the Final Four! Many are surprised that the teams still left standing are
Florida Atlantic University (FAU) (9) vs. San Diego State (5)
University of Connecticut (4) vs. Miami (5)
The final four will face off on April 1 in Houston: FAU vs. San Diego at 6:09 pm (EST), and UConn vs. Miami follows at 8:49 pm (EST). Who are you rooting for??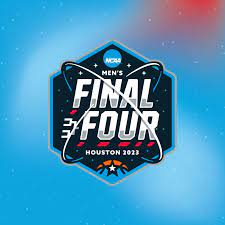 San Diego and Miami have never made it to the Final Four in their school's history.
San Diego became the first Mountain West Conference school to ever make the Final Four.
Miami, San Diego, and FAU have never won the March Madness tournament. UConn has won four titles: 1999, 2004, 2011, and 2014.
This is only the second time in the tournament's history that the Final Four will not include any No. 1 seeds. (There were also no No. 1 seeds in the Elite Eight!)
What is March Madness?
March Madness is the NCAA Division 1 men's basketball tournament of 68 teams that compete in seven rounds for the national championship. The games dwindle down to the winning 16 teams (Sweet 16), down to 8 (Elite Eight), to the Final Four, and to the championship-winning team. The final game will be held on April 3rd.
The first tournament was in 1939. The term 'March Madness' was first used in an essay by an Illinois high school official (Henry V. Porter) in reference to the excitement about high school basketball tournaments. However, the term didn't become associated with the NCAA tournament until CBS broadcaster Brent Musberger used it during coverage of the 1982 tournament for the same reason – It was 'catchy' and described the frenzy surrounding the tournament.
March Madness is an exciting time in college basketball that is very widely celebrated with parties, beer, wings, pizza and snacks, joining friends, families, and co-workers in fun wagers and bracket competitions.
Have a WONDERFUL time enjoying and celebrating the last of this year's March Madness tournament! Let Fellowship Fleet Limousine and Bus Company get you to and from your destination safely. Click HERE and book your reservation today!