Oh yes, it's that spooky day of the year that is widely celebrated and enjoyed by trick-or-treating children, adult costume party-goers, and haunted house enjoyers.  Happy Halloween! 
History of Halloween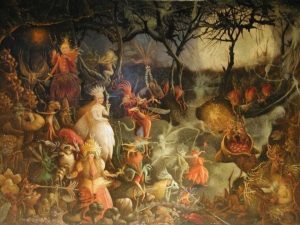 According to Wikipedia, Halloween is a celebration observed in a number of countries, and begins the three-day of  observance of  Allhallowtide, the time in the liturgical year dedicated to remembering the dead, including saints, martyrs, and all the faithful departed. 
The tradition originated with the ancient Celtic festival of Samhain, when people would light bonfires and wear costumes to ward off ghosts, which were believed to return to earth on this day, October 31st. To commemorate the event, huge sacred bonfires were built and lit, where the people gathered to burn crops and animals as sacrifices to the Celtic deities. During the celebration, the Celts wore costumes, typically consisting of animal heads and skins, and attempted to tell each other's fortunes.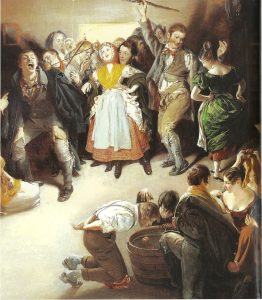 In the eighth century, Pope Gregory III designated November 1 as a time to honor all saints. Soon, All Saints Day incorporated some of the traditions of Samhain. The evening before was known as All Hallows Eve, and later Halloween.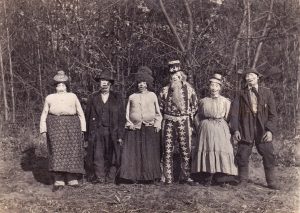 Early 1900's photo of adults in Halloween costumes
History of Trick-or-Treating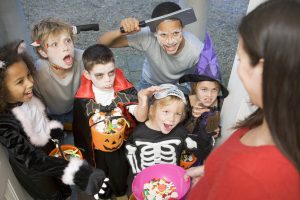 Borrowing from European traditions, Americans began to dress up in costumes and go house to house asking for food or money, a practice that eventually became today's "trick-or-treat" tradition. Young women believed that on Halloween they could divine the name or appearance of their future husband by doing tricks with yarn, apple parings or mirrors.
At the turn of the century, Halloween parties for both children and adults became the most common way to celebrate the day. Parties focused on games, foods of the season and festive costumes.
Between 1920 and 1950, the centuries-old practice of trick-or-treating was also revived. Trick-or-treating was a relatively inexpensive way for an entire community to share the Halloween celebration. In theory, families could also prevent tricks being played on them by providing the neighborhood children with small treats.
Trunk

-or-Treat!
Consider this a cool twist on old-fashioned trick-or-treating. A group of cars with elaborately decorated trunks gathers in a parking lot, and kids go from car to car for treats, games, and other Halloween fun.
The origins of trunk-or-treat appear to be church groups in the 1990s, who planned these festivals to provide an alternative to trick-or-treating on Halloween. Gradually, it caught on with other groups, who often planned these events for other days in the lead-up to Halloween.
People get so very creative in decorating their trunks!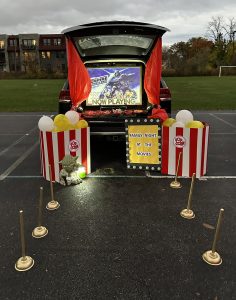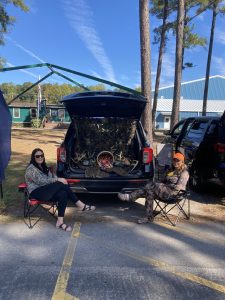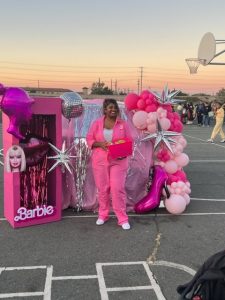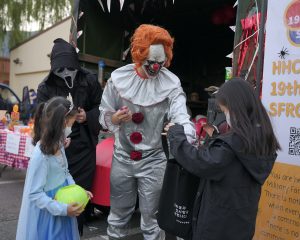 Click HERE to view a very cool website that includes everything from costume and pumpkin carving ideas, to what you can do with leftover Halloween Candy!
SAFETY IS KEY!
The important thing is to celebrate Halloween safely and to take extra caution driving, being very careful watching out for excited trick-or-treaters.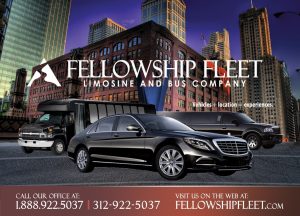 For transportation to your fun Halloween party, or for any other transportation needs, book a reservation with Fellowship Fleet Limousine and Bus Company. HERE