House Music. Chicago's original. Birthed in the early/mid 1980's, this genre was developed by young, creative Chicago DJs, artists and producers from Chicago's underground club culture.  Their collective contributions brought forth a new sound with elements of disco, Euro dance music, rock, often altered with drum machines to give them a more mechanical beat.
House music is unique.  You don't just HEAR house music…you FEEL it.  It makes you just want to MOVE, freely, flowing, in whatever manner suits you!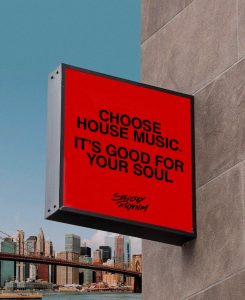 Years ago, parties were thrown where their unique brand of soulful dance music was played to huge crowds in packed basements, high school cafeterias, and legendary nightspots.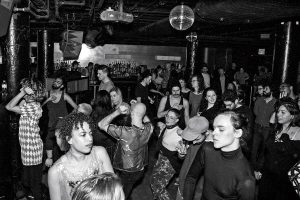 The Chosen Few DJs
As a 14-year old teenager, with vinyl records stacked in milk crates, DJ Wayne Williams experimented with the sounds of disco music, adding different beats. He was credited for bringing this unique sound to the South Side of Chicago at parties.  The new music style gained acceptance and popularity, and echoed through backyard summer barbecues. DJ Wayne found himself dee jaying a different party every night.  The young entrepreneur quickly built an electric empire.
Recognizing the need to expand, he founded The Chosen Few Disco Corporation (later renamed The Chosen Few DJs), and brought other young DJs on board – Jesse Saunders, Tony Hatchett, Alan King, and Andre Hatchett – whose skills and passion would help shape the sound that became house music.
To the original group of five, two new members were added: Terry Hunter and Mike Dunn, in 2006 and 2012, respectively.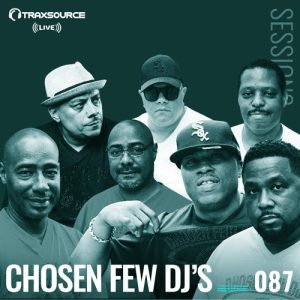 –The Chosen Few DJs: (Top) Alan King, Founder Wayne Williams, and Jesse Saunders. (Bottom) Tony Hatchett, Andre Hatchett, Mike Dunn, and Terry Hunter
The Chosen Few Picnic
"I'll tell you, there are a lot of reasons why we decided to do the picnic. The first is that a lot of us had moved out of town. The second was that even those that still lived here – Alan and Andre – weren't getting asked to DJ at other people's clubs, and they weren't DJing consistently. They were doing a party here and a party there but you can't wait for people to ask you to DJ, you just have to do your own party.
So we'd all come here around the 4th of July and all of us would be in town and the first thing people would say is "Where y'all DJing?" Well, no one's asked us to play anywhere! That's when I said we should do a picnic, and me and Alan kind of put it together from that point.
The first time we had a picnic, I'd say maybe 75 to 150 people were out there and it kept growing and growing and growing. Seventeen years later, there's over 5,000 people." 
– Founder Wayne Williams during a 2007 interview
Today, the Chosen Few picnic is a yearly favorite of so many music and dance fans, and over 40,000 from worldwide fans are expected to descend upon Jackson Park on July 8, 2023!  Click HERE for ticket information, this year's lineup, and more!
Be one of the 'chosen few' and let Fellowship Fleet Limousine and Bus Company provide transportation for you, family, and friends, for the picnic, or for any other upcoming events!  Forget the parking woes!  Book your reservation HERE!