Hey hey, what do you say? It's time for St. Patrick's Day!
On Friday, March 17th, St. Patrick's Day will be celebrated all over the world. Celebrations usually involve parades, special foods, parties, music and dancing, lots of drinking, and lots of green attire!
What is the significance of St. Patrick's day?
This day observes the death of Saint Patrick, the patron saint of Ireland, and celebrates the heritage and culture of the Irish in general.
There are several symbolic and traditional items associated with St. Patrick's Day, such as shamrocks, the color green, leprechauns, and a favorite meal for many: corned beef and cabbage.
– Shamrocks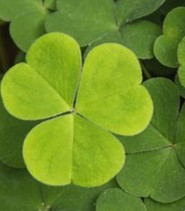 Saint Patrick was looking to convert the Irish into Christians. He often used a shamrock as a metaphor when teaching about the Holy Trinity, where the Father, the Son, and the Holy Spirit are three persons in one. The three leaves are also said to stand for faith, hope, and love. They are considered 'lucky' when they have four clovers instead of three!
– The color green
In the 18th century, the shamrock became a national symbol of St. Patrick's Day festivities. Because of the popularity of the shamrock and Ireland's beautiful, green landscape (thus nicknamed 'The Emerald Isle'), the color green stuck with the day.
– Leprechauns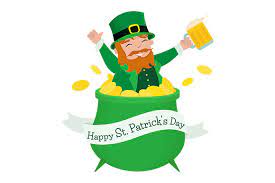 A leprechaun is a mythical miniature man of Irish folklore. Contrary to popular belief, leprechauns were not thought of as jolly, friendly, cereal box creatures, but solitary, often cranky, mischievous creatures. Leprechauns were said to be shoemakers who stashed their profits in pots and hid them at the end of rainbows, and good luck comes to anyone that spots one of the evasive creatures.


-Corned beef and cabbage
Surprising to many, corned beef is not an Irish national dish, and it's typically only eaten around the holiday here in the U.S.!
During Irish immigration to the U.S. in the late 19th century, Irish Americans were in search of comfort foods from their homeland, such as boiled Irish bacon. However, the new immigrants were too poor and could not afford the high price of pork and bacon. At Jewish delis and lunch carts, they experienced corned beef and enjoyed its similarity to Irish bacon. It was inexpensive, and pairing it with cabbage was also based on cost efficiency.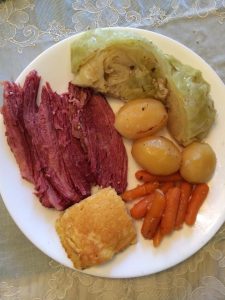 How will you celebrate St. Patty's day? If you're planning a night out, let Fellowship Fleet Limousine and Bus Company transport you safely. Click HERE and reserve your transportation!